Overview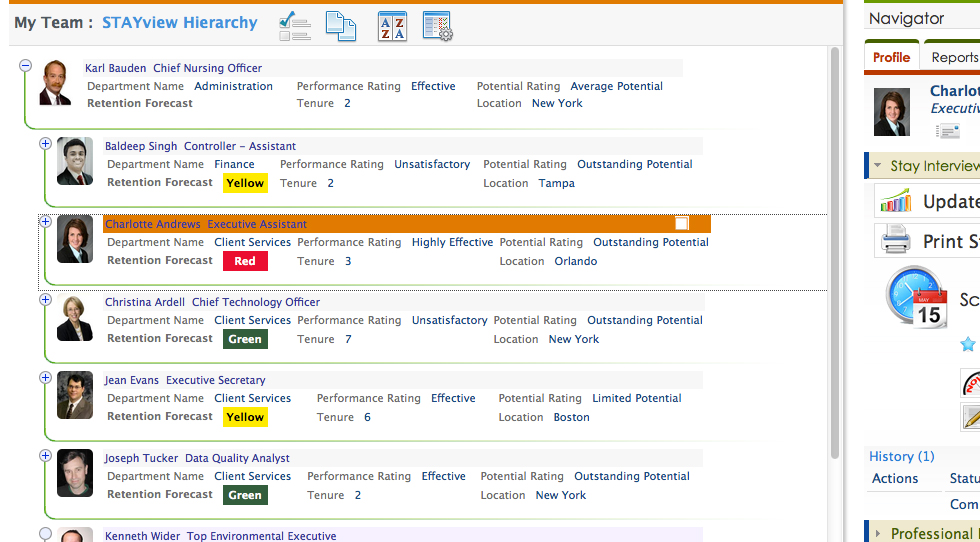 What is
STAYview?
STAYview is a Software as a Service (SaaS) solution built with HRsoft for leaders to conduct and manage Stay Interviews. Leaders on every level use STAYview to conduct Stay Interviews, build stay plans, and forecast each individual employee's future length of service.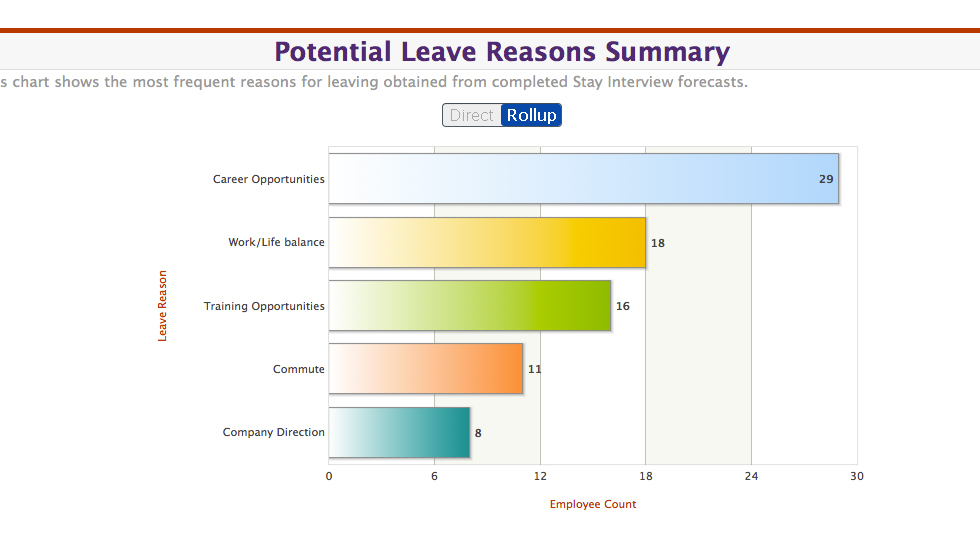 How Do You Use STAYview
Leaders conduct Stay Interviews at least once per year with each employee and twice the first year with new hires. By probing to learn what employees care about most, leaders build unique, individualized stay plans rather than rely on one-size-fits-all programs  to "solve" employees' needs.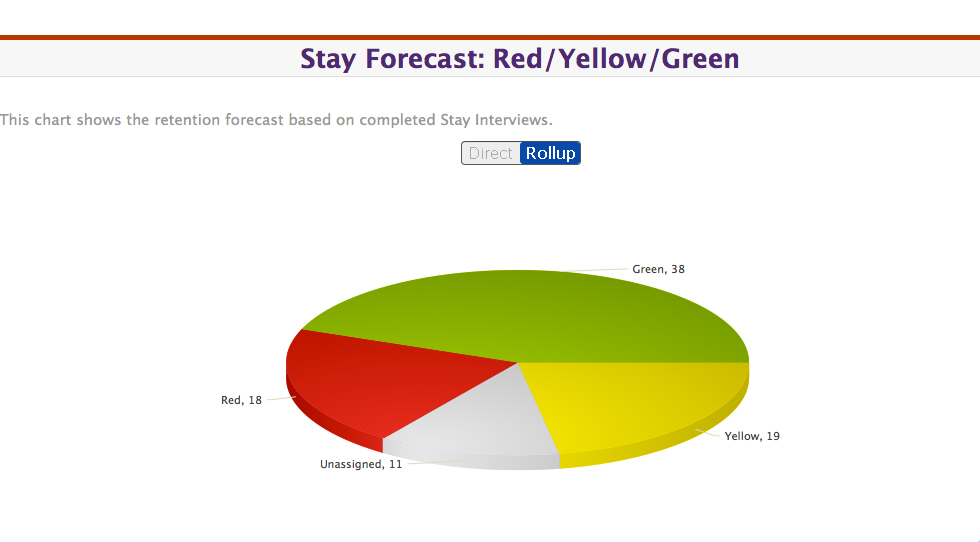 How Does STAYview
Improve Retention
STAYview is business-driven and combines the power of Stay Interviews with costs, goals, forecasts, and most importantly accountability.
How STAYview is Business-Driven

Convert turnover to dollars: Which motives executives to act more? Our turnover is 25% and the benchmark is 24%? Or our turnover is 25% and it costs us $9.4 million each year?

Create accountability: Individual leaders at all levels have retention goals for all turnover and first-year turnover, and see their names on reports along with performance against goals and dollars lost.

Build individualized stay plans: What do employees ask for the most? The leading change employees want is for their leader to remove roadblocks to their productivity.

Forecast how long each employee will stay and identify the dominant stay and leave reasons.
STAYview gives leaders one-on-one solutions they need to exceed their engagement & retention goals. 
Turnover is skyrocketing says the Bureau of Labor Statistics.
Engagement has hardly budged in 15 years per Gallup.
Bersin by Deloitte says we spend $1.53 billion each year "fixing" these problems.
Watch this.
This powerful online solution was built upon HRsoft's leading High Impact Talent Management™ software platform allowing it to easily integrate with virtually any HRIS on the market.
Get STAYview
You're ready to move from one-size-fits-all employee programs to business-driven engagement & retention solutions