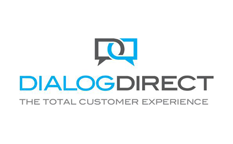 Dialog Direct
Top executive Mary Murcott asked C-Suite Analytics to teach her managers to conduct stay interviews…which led to an immediate 20% turnover improvement.
This is a short story about how one executive led her team to stay interview success.
At the end of our stay interview training, Mary Murcott walked to the front of the room and addressed her leaders this way:
I sat in the back of the room this morning and couldn't help but think about the ways we've been taught to think about our employees compared to how we think about our customers. WE all know that "Customer Management 101" says never assume you know what your customers think so you need to ask them…that silence from customers is never good news. So in restaurants and other businesses you see executives approach customers and ask their opinions of the services they just received.
But this is different than how we treat employees! We build walls between us and them by asking opinions in anonymous surveys which protect us from looking in their eyes and hearing their words. Maybe down deep we have a fear that they will ask for something and we'll have to say no. Or maybe they'll ask for something that you think they deserve but don't have the authority to give them.
We can't become a great company unless we ask, listen, and then consider every reasonable request. So my commitment to you is that our top team and I will listen to any idea you hear that you think has merit, either for all employees or just for one. You know that our most important goal is to run a profitable business for our shareholders so we cannot say yes to every request. But our employees know this, too, and I don't think they will ask for impossible things.
Let's declare that the game is over for sacred cows regarding pay, schedules, benefits, and all other subject we usually run away from. Above all else, let's be courageous and reasonable, and I'm certain that our employees will be reasonable, too.