Is Nurse Turnover Your Greatest Healthcare Challenge?
Nurses and other licensed professionals are scarce and in constant demand…and the aging of America and the Affordable Care Act make retention even more important. Our hospital clients see turnover go down, engagement go up, and HCAHPS scores significantly improve.
Call Center Turnover Spikes At 6 Months.
Turnover's costs go up with each week of training, representing dollars spent for no production. We know how to hire agents who stay and then increase their productivity once they hit the floor.
Technology Turnover Delays Product Launches.
Software engineer turnover costs much to replace and train, but even more when new products launches are on hold due to talent shortages. One technology company CEO told us his revenue was directly correlated to talent retention more than any other metric.
Accounting
Advertising
Investment Banking
Manufacturing
Automotive
Banking
Broadcasting
Brokerage
Pharmaceuticals
Call Centers
Private Equity
Chemical
Real Estate
Computer
Consulting
Defense
Securities & Commodity Exchanges
Consumer Products Service
Software
Sports
Technology
Electronics
Telecommunications
Energy
Television
Entertainment & Leisure
Transportation
Executive Search
Financial Services
Venture Capital
Legal
Publishing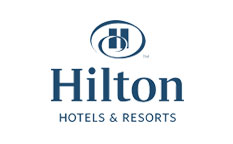 Hilton's call centers cut turnover 50% in 4 months. Hilton Hotels call centers faced a problem of climbing turnover that greatly impacted customer service. - Hilton Hotels & resorts
Read More

→