Drive Leadership Accountability
to improve Engagement & Retention
Do you solve engagement & retention with accountabilities or program? Accountabilities means leaders on all levels have goals which they much achieve. Fix turnover and engagement through their leaders rather than around them.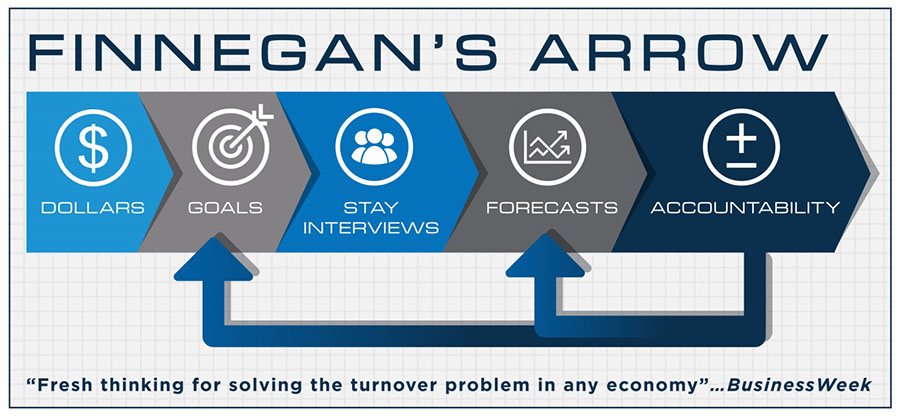 Dollars
Represents the conversion of engagement scores and turnover to dollars 
Goals
Refers to improvement goals for both engagement and retention set at the organization, unit and individual leader levels
Stay Interviews
Represents primary solution to achieve these goals
Forecast
Refers to the forecasting supervisors do to predict how long each employee will stay
Accountability
Supervisors/Leaders are held accountable for their goals and forecast
Resources
Tools

Find business-driven tools to improve engagement, retention and profitability.
White Papers

Read the latest expert advice to solve specific people-management challenges.
Presentations

Browse our webinar collection for how-tos and updates on what's happening with employee engagement solutions today.